Positive Pressure Ventilation
moistureMASTER Positive Input Ventilation Systems for the control of condensation in the home have been available for nearly 20 years in New Zealand and have proven to be very effective and reliable over a very long period of time. We have not stood still in our development of this product and constantly upgrade the system to include the very latest technology.
The moistureMASTER has a number of excellent add on options and no other system offers so much as the moistureMASTER positive pressure system.
A fully integrated positive pressure ventilation system with roof cavity air source (for well ventilated roof cavities), outside fresh air supply, heat transfer from a good heat source to redistribute warmth to other rooms, a boost heater if required on a cold winter night, moistureMASTER's own patented air filter and an electronic air purifier to deodorise and clean the air from outside or the air within the home.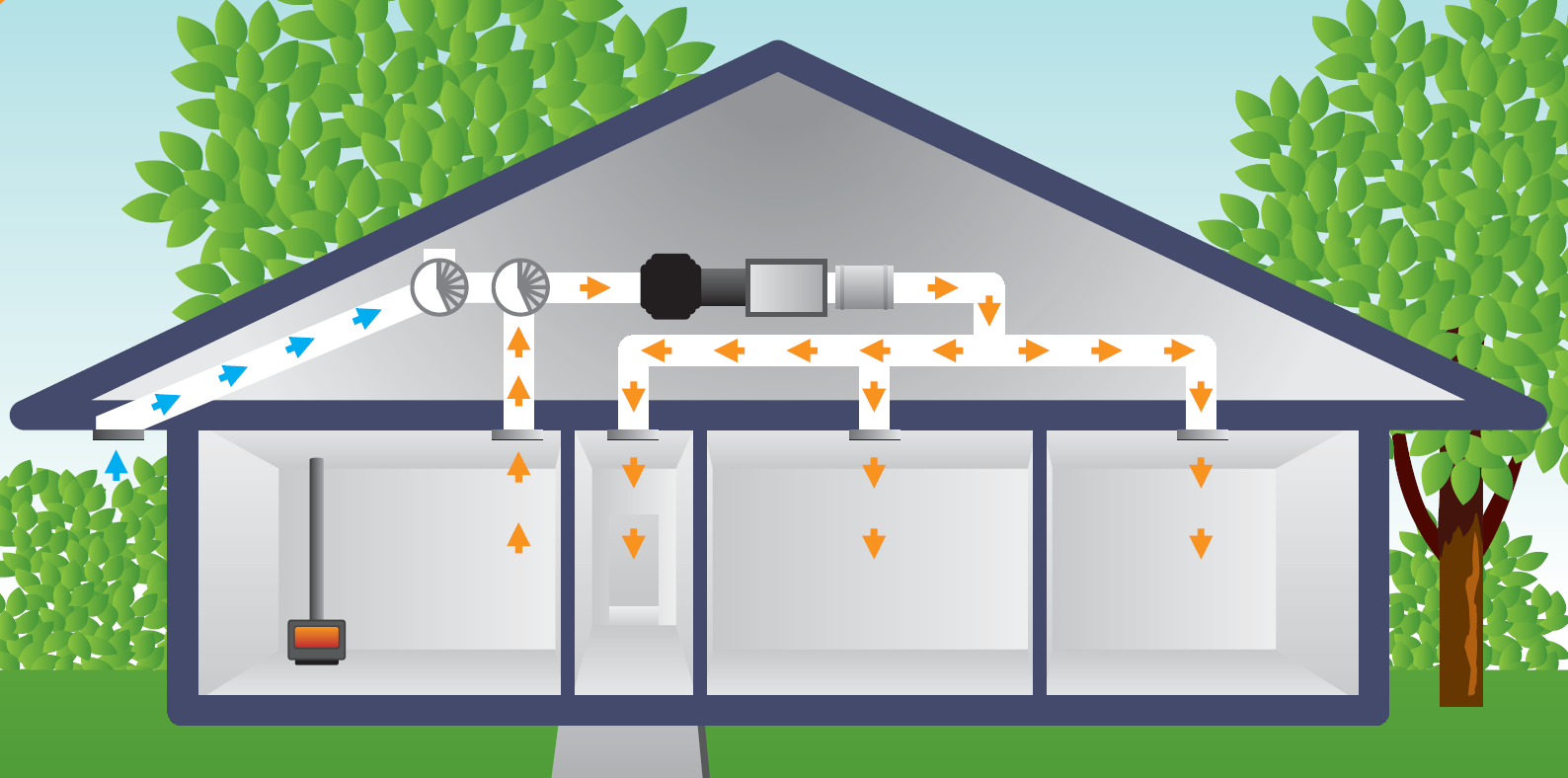 Click the following links for detailed descriptions of the various moistureMASTER options and other positive pressure ventilation products.